Join Us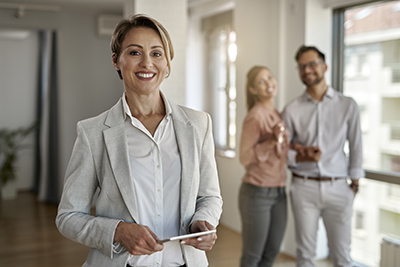 Advisors Living is an invitation only brokerage residing in one of the most prominent independent real estate organizations with divisions spanning new development, commercial leasing and capital markets, and property management. All decisions and workflow are managed in-house through an expansive and seasoned Boston-based support staff and executive team. This invitation only status allows Advisors Living Agents to be among the highest producers on average in comparison to big box general brokerages.
Our mission is to provide our agents and employees with an environment of respect, growth, and collaboration knowing that mastering these qualities will allow us to perform at the highest level of excellence within our marketplace. We equip our agents with a breadth of white glove services including a one-touch fully automated and company paid listing marketing program and a multitude of proprietary lead generation tools and cross departmental company generated referral opportunities within a cohesive people-first and culture-centric setting.
Employment Opportunities
Marketing Coordinator, Advisors Living
Advisors Living, the residential division of Boston Realty Advisors – the largest independent real estate brokerage in Massachusetts, is seeking a Marketing Coordinator to manage the flow of projects for all things residential. This position will entail:
Traffic Coordinator responsibilities to ensure deliverables are met by deadline and intercept and expedite data gathering for projects between Agents and Graphic Designers allowing projects to be sped up and alleviate requests to agents
Light Graphic Design work including experience with the Adobe Creative Cloud Suite. Work would primarily be templated or require quick-turnaround time and outside the scope of detailed custom design work that would go into the queue with Graphic Designers. This would include:

Photoshop for photo enhancement and manipulation
InDesign templates and dropping in photos, text, and information
Illustrator for chart design
Acrobat for PDF design and print files

White Glove Service to the associates beyond the services typically offered at a residential brokerage, including but not limited to:

MLS data entry

Starting offline MLS listings, gathering data from the agent sometimes via phone
Adding photos to MLS listings as soon as photos are received
Adding floor plans and documents to MLS and transposing room dimensions

CRM Management and Uploading Contacts
Public Records Reports

Copywriting responsibilities include drafting copy for new listings
Printing and binding market reports and sending via FedEx
Drafting Letters
Working within systems including Moxi, Xpressdocs, and InDesign to turn around proofs to agents immediately (no later than 4 business hours) upon receipt of listing photography.
The ideal candidate is someone who anticipates the needs of an agent before the agent has that need, has a deep understanding of the process flow and strives to get things done prior to being asked for them. Someone who will gather data even if it involves extra steps on their end, rather than asking the agent (our client) piecemeal for what they need and strives to provide a flawless customer service experience to the agent. Need for speed is critical in this industry and someone who works at an expeditious pace and aims to get work done well ahead of deadlines. The position is office-based and housed out of our Back Bay office, however access to a car will be crucial for occasional needs to work from other locations. Salary range $50,000 - $60,000 plus benefits.